Customer Relationship Management (CRM)
Finally, a frustration-free way to
manage all of your customer information.
Customer relationship management (CRM) doesn't need to be complicated. Thryv's CRM platform puts an end to fumbling through messages, emails and notes — once and for all.
Save Valuable Time
Farewell sticky notes: access everything you need to
stay organized

in one place.
Keep customer information organized and automatically import client information — no more shuffling through stacks of paperwork.
Create a customized view of each client based on what you find most important.
Find, filter, tag and easily track your contacts, projects and payments.
Engage New Customers
Great businesses don't just
build customer relationships,

they nurture them.
Grow new and repeat customers and drive revenue.
Save customer history, so anyone on your team can pick up with a personalized touch where you left off.
Tailor fields to the most meaningful client information for your business.
Keep Client Happy
Create a 5-star
customer experience

that wows them every time.
View all of your customer interactions in one place.
Respond to clients quicker than before with all of your communications in one view.
Create a customer portal that allows clients to make payments, book appointments and send files effortlessly.
CRM Made Easy
Additional Benefits

Worth Bragging About

Thryv's small business CRM benefits don't end here. Check out more solutions for your business needs, such as safe and secure document storing and sharing and how to add on digital signatures.
Industry recognized again and again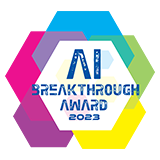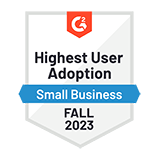 CRM FAQs
Your small business CRM questions, answered.
You can import clients into your Thryv account with Smart Data Importer, from your Google contacts or from a CSV/Excel file.
Do I have to manually add clients?
Nope. Whenever a new client contacts or schedules with you through the Client Portal, a Client Card is automatically created for that client in your account, including all the information the client provided. You can also add new clients to your list even if the client never contacted you before.